About Us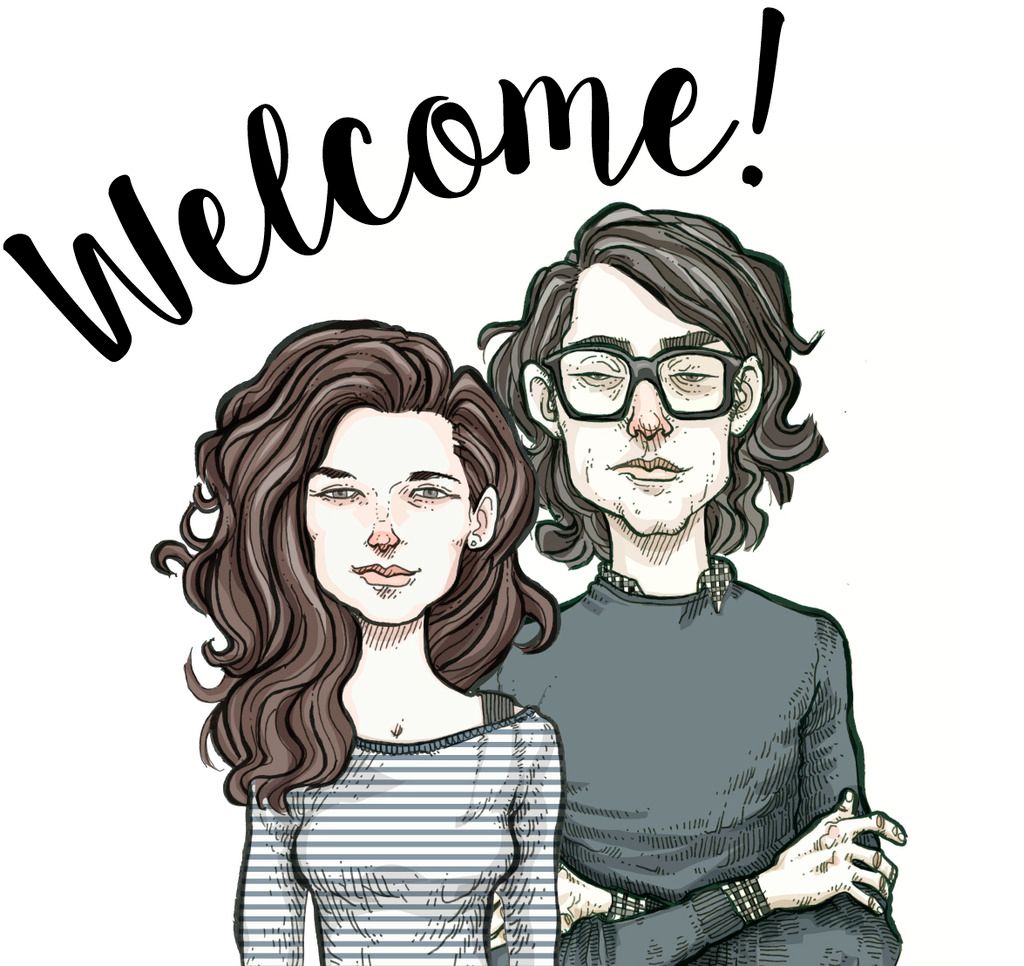 Hi!

We are Jordi and Laura! After a long time working in our own projects, in summer 2015 decided to unify our efforts and start a new project together under the name The Mochi & The Bear.
We take The Mochi and The bear forward in our workplace in Gotic neighborhood, in Barcelona, where is our home as well. From here we design and craft our products that have the illustration as a featured item. You can find it as patterns in our textile accessories, like bags, totes, pen cases, baby blankets or pillows, and printed in enamel mugs, paper or notebooks.
Our inspiration is the wild and free world, because of that polar bears, whales, foxes, and deers have an important role in our products, but we also like peculiar characters like tattooed fishermen, old salt captains and lonely bearded men, that have the wild world as everyday scene.
We only use natural materials like cotton, paper, wood, clay and steel, because is better for us and our planet, and we take care about where they come from and their treatment.
We love to collaborate with other artisans. Is the best way to enrich our product collection and make new friends! By now, our enamel mugs are made by our colleagues Retropot and our Iceberg pendant made by BAS Barcelona ceramists.
You may be wondering about our name. Actually, we like it is so baffling. We have two kitties, they are part of our family for many years ago. They keep us company and feed our fever for the wild world. Their names are not mochi or bear, but that is nickname we gave them lovingly. The starrings of our adventure, have taken that names: our loved old salt captain is the Bear, because is big and strong like him, and the little bird that always goes with him is the Mochi, because is white and rounded like this little japanesse desert. We know that is a name that any marketing expert would advise against, because is hard to remember, long and with no relation with what we do, and confusing, but we love it very much and always makes us smile :)
Hola!
Som en Jordi i la Laura! Després d'haver estat molt temps treballant en els nostres projectes per separat, decidim a l'estiu del 2015 unificar els nostres esforços i engegar un projecte comú sota el nom The Mochi & The Bear.
Tirem endavant The Mochi & The Bear al nostre taller al barri Gòtic de Barcelona, el que també és casa nostra. Des d'aquí dissenyem i creem els nostres productes que tenen la il·lustració com a element més destacat. La podeu trobar en forma de patrons sobre complements tèxtils, com bosses, bossetes, moneders, estoigs, complements pels més petits, coixins, o sobre taces d'acer esmaltat, impressions i llibretes.
La nostra inspiració és el món natural i salvatge, per això els ossos polars, balenes, cèrvols i guineus tenen el protagonisme en els nostres productes, però també ens agraden molts els personatges peculiars com pescadors tatuats, capitans de vaixell i barbuts, que tenen el món salvatge com el seu escenari quotidià.
Utilitzem només materials naturals com el cotó, el paper, la fusta, argila, acer, perquè són millors per a nosaltres i el nostre entorn, i ens preocupem molt per la seva procedència i tractament.
Ens encanta col·laborar amb altres artesans. És la millor manera d'enriquir la nostra oferta de productes i fer nous amics! Actualment tenim les taces esmaltades que fan els companys de Retropot, i el penjoll Iceberg elaborat pels ceramistes BAS Barcelona.
Us preguntareu per l'origen del nostre nom. La veritat és que ens agrada que sigui un tant desconcertant. Tenim dues gatetes, que són part de la nostra família des de fa ja molts anys, ens fan comapanyia i alimenten la nostre febre pel món salvatge i animal. Els seus noms no són ni mochi ni bear, però són com els hi diem carinyosament. S'han apropiat d'aquests noms els protagonistes de la nostre aventura: el nostre estimat old salt captain, que es gran i robust com un os, i l'ocellet que l'acompanya a tot arreu, que és blanquet i rodó com un mochi, el pastisset japonés. Sabem que és un nom que qualsevol expert en marketing ens desaconsellaria, perquè és dificil de recordar, llarg, sense relació amb el que fem, confús, però ens agrada molt i sempre ens arranca un somriure :)

¡Hola!
Somos Jordi y Laura! Después de haber estado mucho tiempo trabajando en nuestros proyectos por separado, decidimos el verano de 2015 unificar nuestros esfuerzos y poner en marcha un proyecto en común bajo el nombre The Mochi & The Bear.
Utilizamos sólo materiales naturales como el algodón, el papel, la madera, arcilla, acero, por que son mejores para nosotros y nuestro entorno, y nos preocupamos mucho por su procedencia y tratamiento.
Nos encanta colaborar con otros artesanos. Es la mejor manera de enriquecer nuestra oferta de productos y hacer nuevos amigos! Actualmente tenemos las tazas esmaltadas que hacen nuestros compañeros de Retropot y el colgante Iceberg elaborado por los ceramistas BAS Barcelona.

Os preguntaréis por el origen de nuestro nombre. La verdad es que nos gusta que sea un tanto desconcertante. Tenemos dos gatitas, que son parte de nuestra familia desde hace ya muchos años. Nos hacen compañía y alimentan nuestra fiebre por el mundo salvaje y animal. Sus nombres no son ni mochi ni bear, pero es como las llamamos cariñosamente. Se han apropiado de estos nombres los protagonistas de nuestra aventura: nuestro querido old salt captain, que es grande y robusto como un oso, y el pajarito blanco que le acompanya a todas partes, que es blanquito y redondo como un mochi, el pastelito japonés. 
Sabemos que es un nombre que cualquier experto en marketing nos desaconsejaría, por que es difícil de recordar, largo, sin relación con lo que hacemos, confuso, pero nos gusta mucho y siempre nos arranca una sonrisa :)